Aesthetics



The new micro hybrid photo polymerizing composite Enamel + HFO / fluorescent filling material / combines optimal synthesis between light, substance and colors, similar to a natural tooth.
The system of the new composite includes 3 types of basic colors / dentins, basic enamels, opalescent enamels / and one specific color to achieve specific characteristics / saturated white /.

Basic enamels

Base enamels have less opacity than dentin and calibrated transparency, which allows them to transmit dentin color from depth without reducing the brightness of the filling. This feature makes them universal. They absorb the color of the dentin and, thanks to their specific composition, conduct light, creating an effect of the filling, very close to the natural color, shine and transparency of the surrounding teeth. Basic enamels simulate the three most common clinical cases, namely enamel in the elderly, adult patients and children. The enamel determines the degree of brightness of the tooth. This parameter increases with increasing thickness. In the elderly, we find low brightness, in adults - medium brightness, and in children - high degree, because with them the enamel is in a dense, thick layer with less transparency.
When mixing the three main tables and the three types of enamels we get an unlimited number of combinations, which leads to success even in the most complex cases.

Polishing system

Modern aesthetic composite restoration of dental defects, in addition to a rich color range and fluorescence of the material, requires a very good polishing system to mimic the shine of a natural tooth. The wide range of diamond drills and erasers, abrasive discs and strips, as well as polishing pastes available to Enamel + HFO, allows the polished surface of the restoration not to differ from that of the natural tooth.

Restorations with the Enamel + HFO system, in addition to exceptional aesthetics, also have an enviable wear resistance and do not change color over time, which makes them indispensable for both front and chewing teeth.

Gallery





Here is how not to fill your teeth!

- First - In the 21st century, we should not use amalgam, the impact of which is undoubtedly harmful.
- Second - In the second picture, we see how the filling is common to both teeth. We have to separate. In the first picture, there is a pathetic attempt at separation, but there the amalgam is deep in between the tooth space, which will lead to periodontitis.
- Third - no attempt at anatomical modeling and polishing of fillings.
- Fourth - teeth with such a huge destruction, as we see from the first picture, we have to build with a pin and put on crowns.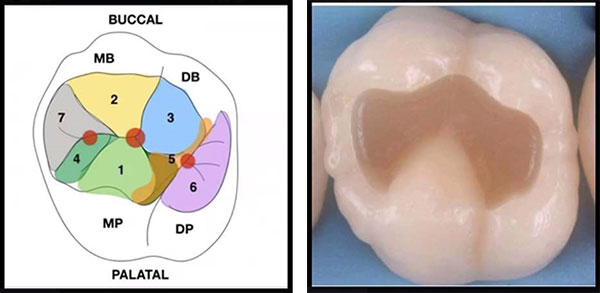 In the diagram we can see the order in which we have to apply the photo polymer to get the anatomical shape of the tooth and hence the function and aesthetics.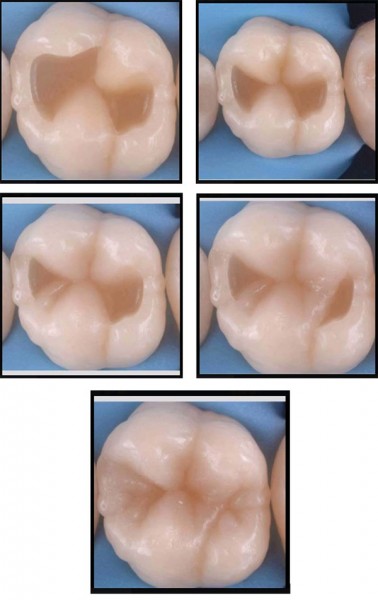 Due to the numerous hacker attacks on my former 4-5 versions of the site, I lost many of my clinical cases. Therefore, I took a diagram from the Internet about an approach to canine filling. I will publish my own soon.




Here is a case from the HFO company brochure for canine filling. In the left photo we can see the fillings on the teeth in the usual way in the mass practice, and on the right - in the modern way.




Here is a case from the HFO company brochure for frontal filling. Left - standard fillings, and right - according to the rules.




In addition, here is my case for HFO for the restoration of front teeth.




Another case of mine, illustrating completely destroyed 12 and 11 teeth, which I restored with fiberglass pins and HFO. Visually, it is difficult to distinguish between metal-ceramic crowns and thus restored teeth.

For more details write to pfhristov@yahoo.com



 
---